Africas Top 50 Experiences No. 30 | 21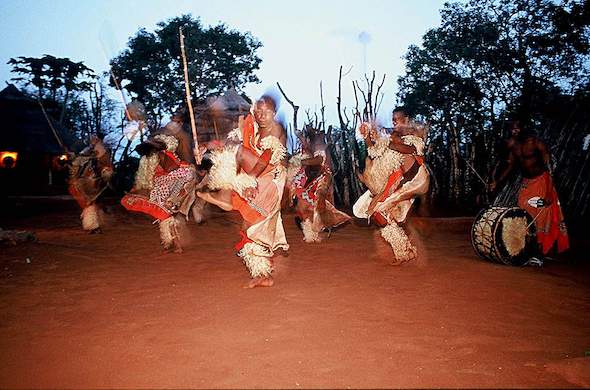 Sifted highlights of this extraordinarily rich and diverse continent to bring you the best of the best.
If you could choose one experience - one special moment - in Africa, what would it be? Tricky question, isn't it? So imagine the head-scratching, floor-pacing and heated debate that went into Travel Africa's ultimate Top 50. From the shores of the Mediterranean to the snows of Kilimanjaro; from mountain gorillas to whale sharks, and from rafting to pony trekking, we've sifted the highlights of this extraordinarily rich and diverse continent to bring you the best of the best.
And if that wasn't enough of a challenge, we've also graded them, from No. 50 to No. 1. Controversial? We hope so. Part of the magic of Africa is that it stirs such strong emotions - so let us know what your No. 1 is. Are we way off the mark? What's on your African dream list?
Here follows the Top 30-21
30. Feel the rhythms of Soweto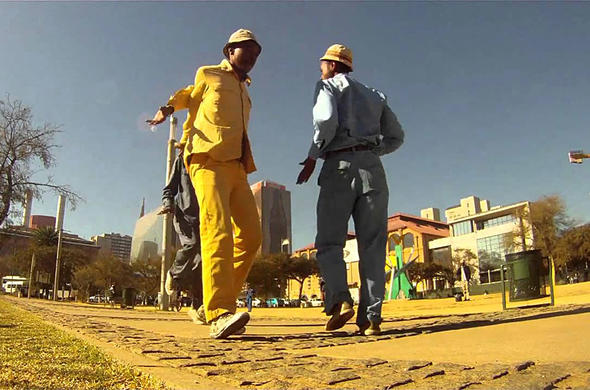 Soweto throbs with life. Bright minibus taxis race around; passengers wait at the roadside and use finger symbols to tell the driver their destination; radios blare the latest in music. The township is slowly shaking off its apartheid past. The Hector Pietersen museum commemorates the 1976 student rebellion, while Winnie Mandela runs a controversial museum at the Mandelas' old home in Orlando.
Enterprise is everywhere, from houses advertising bridal services to hawkers selling goats and chickens. The Oppenheimer Park has splendid views over Soweto from a mock Zimbabwe tower. Shebeens (bar-restaurants) and homely B&Bs offer sustenance. Nowadays, Soweto's visitors are waved off with a heartfelt 'Hamba Kahle' (Zulu for 'go well') - Charlene Smith.
29. Hear the song of the Indri
How often have I done this — stood under a tree in Andasibe National Park, eyes upward, neck aching, clothes damp from the morning mist? Over a dozen times, at least, and yet when the first 'whoooooop!' shatters the silence, I am grinning from ear to ear like the other tourists.
There are a lot of lemurs in Madagascar — at least 50 species — but none has the tingle factor of the indri when it greets the first touch of the sun in its rainforest home. This is a large animal on an island of miniatures and its voice is colossal. Imagine the song of a whale, amplified, and add the urgency of a police siren. All this from a black-and-white teddy bear with funny stuck-on ears and round yellow eyes. - Hilary Bradt.
28. Stand on top of Table Mountain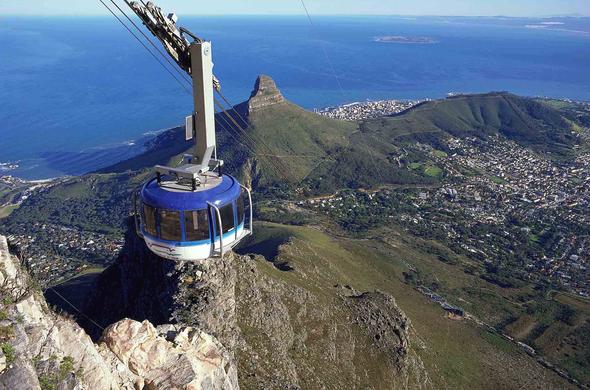 It's impossible to decide which is better: the imposing profile of Table Mountain cradling South Africa's 'Mother City' or the exquisite wrap-around views from its summit. Throughout Cape Town, the mountain exerts a perpetual pull — regardless of how often you've climbed it (a thigh-crunching two-hour walk) or caught your breath in the vertiginous, rotating cable car.
Beyond the crowded cable station, the Tabletop offers peace and solitude. Rock hyrax hop among the fynbos, while the city glimmers far below. At sunset, the sky blazes crimson behind Robben Island, reddening the magnificent rock buttresses of the Twelve Apostles. - Stephanie Debere
27. Spend the night in a local village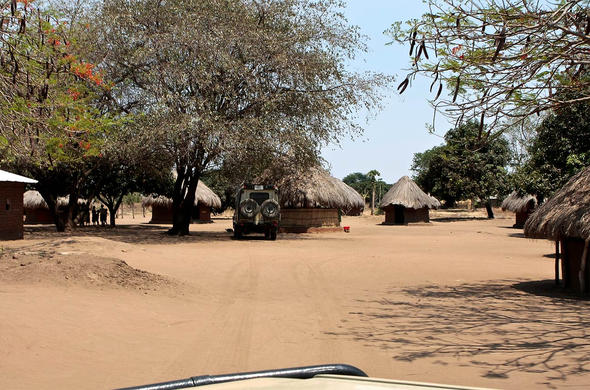 My night at Zambia's Kawaza village took me far beyond the Africa of wildlife parks. As the sun went down, villagers gathered around the fire to sing and dance to an accompaniment of drums. After most had gone to bed, Jackson, the headman, and his wife, Mrs Headman, stayed by the fire with one of their grandsons.
Jackson brought out an old musical instrument made of a gourd and the couple sang some of their favourite songs. Then, with the small boy listening attentively at their feet, Jackson told a string of long stories. Each had a moral, wrapped up in humour. It was a touching sight; a rich human experience. - Guy Marks
26. See Djenne Mosque
Not even the sweaty confines of a Malian bush taxi could diminish my awed reaction on first arriving in Djenne. I'd seen pictures of the Grand Mosque before, but none that prepared me for the actuality of standing before the world's largest adobe building — a profoundly asymmetric and thrillingly curvaceous sandcastle, set at the heart of a maze of multi-storey dwellings that share its warm mud-and-wood aesthetic.
Djenne is perhaps Africa's most visually harmonious settlement. And on Mondays it gains an extra dimension, as thousands of brightly robed Peul villagers — the women decorated with heavy nose rings, purple lip tattoos and pendulous gold earrings — flock into the market square, at the base of the surreal mosque, to trade kola nuts, camels, cloths, whatever. - Philip Briggs
25. Island hop through the Seychelles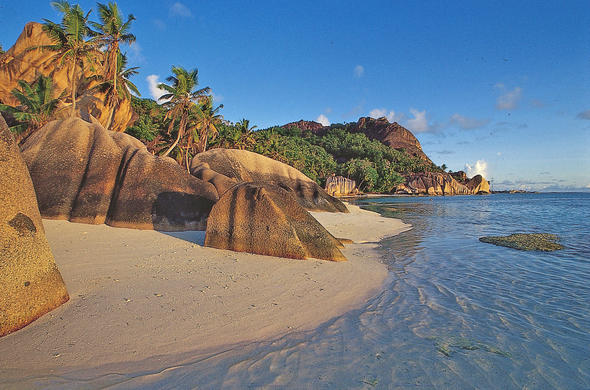 La Digue Island
Decisions, decisions. Will you be tempted by Praslin's 'Garden of Eden' or a
castaway beach on La Digue? Or will you opt for escapism on the desert island hideaway of Alphonse? Perhaps Bird Island's avian spectacle of a million sooty terns is your idea of paradise? Or will you simply island-hop and do all four? The truth is, that with
over 100 irresistible tropical islands
, the Seychelles are almost too much of a good thing.
But spare a thought (and a gap in your itinerary) for Mahé. Although it's the largest, most populated and developed of the islands, it still has everything you'd expect from one of the world's most exotic and desirable holiday destinations. And, what's more, it has a
depth of culture, history and diversity
that is unmatched in the Indian Ocean archipelago. - William Gray
24. Lose count of Kenya's Flamingos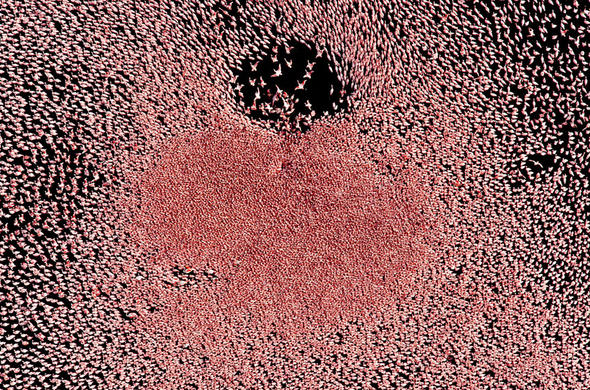 Lake Bogoria National Reserve
Descending the Rift Valley escarpment to Lake Bogoria, fringed mysteriously with steaming geysers and hot water spouts and wreathed in a million (or more)
gorgeous pink and white flamingos
, is one of Africa's great wildlife experiences. Both lesser and greater flamingos gather here in vast numbers each year. The colours are sensational, the sounds hardly harmonious and the experience truly wonderful. - Daryl Balfour
23. Hear the morning mass in Lalibela
Hand-chiselled into solid rock some 800 years ago, the subterranean complex of churches and chapels at Ethiopia's Lalibela is widely regarded as the unofficial eighth Wonder of the World. On first exposure I was most impressed by the architectural ambition and fine execution of the actual edifices.
But on subsequent visits it has been their human context that most moved me: the recognition that these churches are living, breathing shrines, hosting ceremonies little changed in eight centuries of continual use.
My most enduring Lalibela memory is chancing upon morning mass at the 15m-high cruciform monolith dedicated to St George — watching a horde of white-robed worshippers enact a chanting, swaying service so far removed from the rituals of other denominations that it doesn't seem unduly fanciful to think it was transplanted direct from the Israeli desert only decades after the Crucifixion. - Philip Briggs
22. Raft the rapids on the Zambezi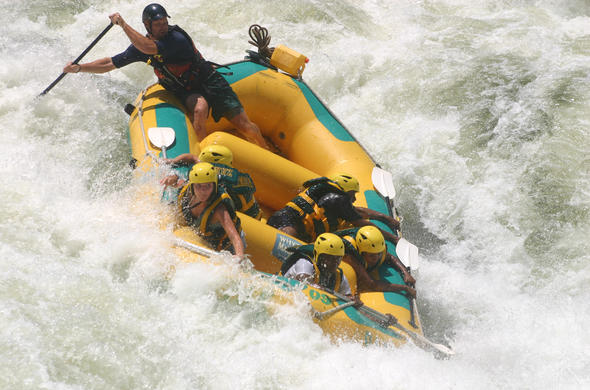 White-water adrenaline at Victoria Falls
The rafts were tied to the riverbank, fretting their mooring ropes like restless horses eager to stampede through the
concertina of gorges below Victoria Falls
. We'd barely cast off before I heard the first rapid, a steady thunder, like ocean surf.
Suddenly the raft 50m ahead slid from view, its crew paddling furiously, the skipper barking orders. A second later, there were bodies and paddles spinning away like wayward fireworks. We were next. Our raft slid down
a tongue of green water
into the foaming maw of Morning Glory. There was a sickening lurch, then a crash as the raft careered into the rapid's perpetual breaker.
Morning Glory had a good chew, then spat us out, like pips from a grape, into a calm stretch downstream. Stairway to Heaven was next, then Devil's Toilet Bowl and Mighty Muncher. It was a fast track to adrenaline addiction. At this rate I'd be bungee jumping off Victoria Falls Bridge before I came to my senses. - William Gray
21. Stake out a waterhole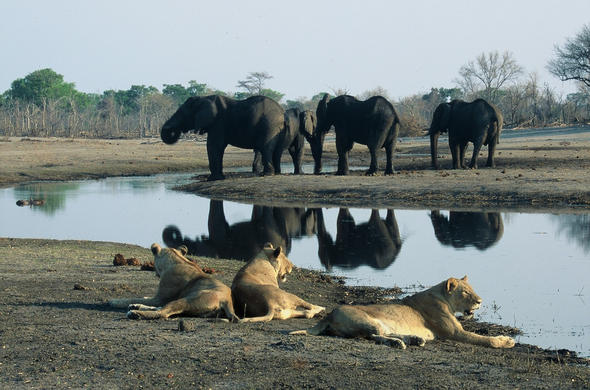 Lions watch elephants in Savute. Botswana
All day long the
elephants march in to drink their fill
and then disperse again to forage where they can in the drought-stricken bush. In their regular comings and goings, their giant feet have trodden down a network of trails - and all of them lead to the waterhole. In the dry season, water is life, and to this place among the stricken camelthorns comes all the wildlife for miles around.
From dawn to dusk it is a theatre in the round, a natural arena for moments of
high drama and unforgettable beauty
. Sit here long enough and you'll see it all. Flights of sandgrouse, flocks of doves, nervous impala, skittish zebra. And, with luck, the local lion pride, waiting in ambush or slaking their thirst after a kill. - Brian Jackman
Copyright © 2004 Travel Africa Magazine. All rights reserved. Reproduction in whole or in part without the permission of the author is prohibited.