Africas Top 50 Experiences | No. 40 | 31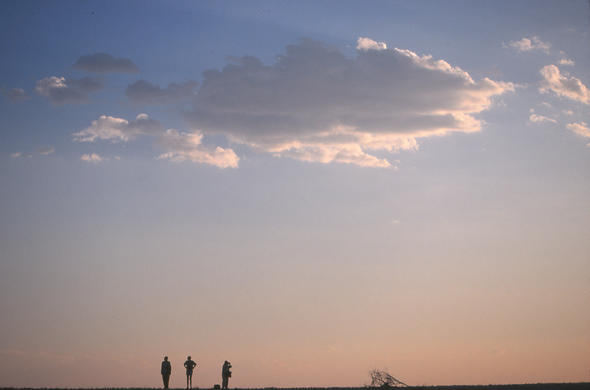 If you could choose one experience - one special moment - in Africa, what would it be? Tricky question, isn't it? So imagine the head-scratching, floor-pacing and heated debate that went into Travel Africa's ultimate Top 50.
From the shores of the Mediterranean to the snows of Kilimanjaro; from mountain gorillas to whale sharks, and from rafting to pony trekking, we've sifted the highlights of this extraordinarily rich and diverse continent to bring you the best of the best. And if that wasn't enough of a challenge, we've also graded them, from No. 50 to No. 1. Controversial? We hope so. Part of the magic of Africa is that it stirs such strong emotions - so let us know what your No. 1 is. Are we way off the mark? What's on your African dream list?
Here follows the Top 40-31
40. Take a trip to Timbuktu
Because it's there? Because of the singular sense of absenteeism its name evokes? I say yes, others would differ - a few years ago, Bob Geldof dropped in, took a quick look around and asked: 'Is that it?' Yet the old town's 13th century mosques retain the organic beauty characteristic of the West Sudanese style. The 15,000 manuscripts collected in the CEDRAB Foundation give tangible form to Timbuktu's medieval status as a remote centre of Islamic scholarship.
And a camelback ride with the Tuareg into the surrounding Sahara - which stretches northward like a sandy ocean all the way to the Mediterranean - brings with it the realisation that what Timbuktu is figuratively today, so was it literally in medieval times. To the Arabian trade caravans of that era, the phrase 'going to Timbuktu' would have implied crossing the Sahara to the very end of the world as they knew it. - Philip Briggs
39. Dive the reefs of the Red Sea
Ras Mohammed seems like just another bit of desert until I bail off the back of a dive boat into the cobalt-blue offshore. The vista before me stretches left and right while I dangle, suspended in hundreds of feet of clear blue nothing. Barracuda circle below while I cruise past coral outcrops, reef walls, the remains of a wreck and an anemone city with hordes of emerging clownfish.
In one dive, the smorgasbord of what the underwater world offers is laid out before me in all its glory, from giant Napoleon wrasse to tiny sea slugs. Diving in the Red Sea is like opening a gift: I'm never sure what I'll get but I'm always smiling when I'm done. - Andrew Woodburn
38. Stand in the Awe of Ramses II
There were only ten passengers on the boat for our sunset cruise to the Great Temple of Ramses II. Dwarfed figuratively and physically by the spectacle in front of us, few spoke as the final rays of light played on the colossal statues of the great pharaoh.
Then, when the sun finally sank, a guard appeared with a huge brass key and let us wander inside. By torchlight I saw the famous reliefs and then the sanctuary where Ramses' statue sits among the gods, lit by the rising sun's rays every 21st February and 21st October. Back outside, our little group stood uncertainly in the shadow of the facade. After three thousand years, Ramses still demands awe. - Siona Jenkins
36. Witness the desert in flower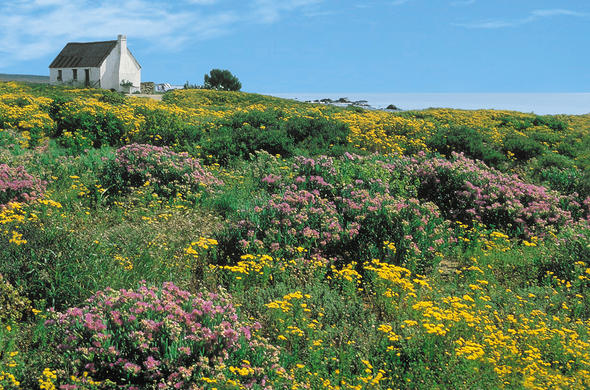 From a pass high in the Kamiesberg mountains there was a brief, tantalizing view of the Atlantic Ocean - searing blue against the tawny haze of Africa. But I didn't stop. My sights were set on the road's edge and beyond, into the fields and arid plains of Namaqualand, where swathes of copper-coloured daisies glowed like fresh magma.
I was driving through one of the world's greatest wildflower spectacles, where each spring (following good rains), the bleached desert turns technicolour. Over 4000 species join the floral riot - from ground-hugging, fleshy-leaved succulents to the dramatic, metre-tall flowering spikes of the yellow katsterte, each one glowing like the trail of a firework rocket.
But the show-stealers were the daisies - each one a mini-miracle, enduring summer's torment as dormant seeds, germinating after winter rains and then flowering and setting seed in spring before wilting and dying. - William Gray
35. Meet Africa's Ocean Giants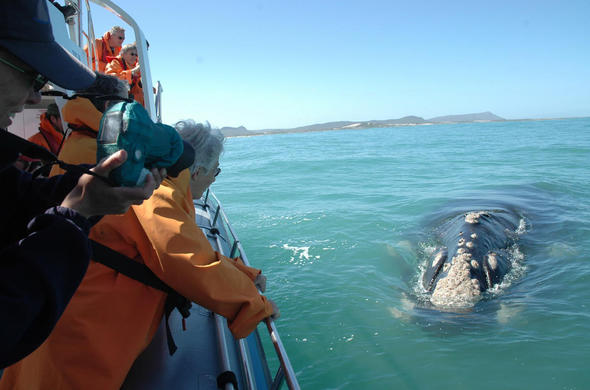 There is no greater thrill than a close encounter with some of the world's largest sea creatures. Being able to swim with whale sharks, manta rays and humpback whales all in one day is particularly mind-blowing. Mozambique is one of the very few places worldwide where this opportunity exists.
Witnessing the immense power of a humpback whale's rhythmic tail, leaves you gasping for breath through your snorkel. Diving with giant manta rays is like being surrounded by graceful magic carpets, while snorkelling with a peaceful, harmless whale shark (the world's largest fish) is both sobering and emotive. - Andrew Woodburn
34. Visit the ruins of Great Zimbabwe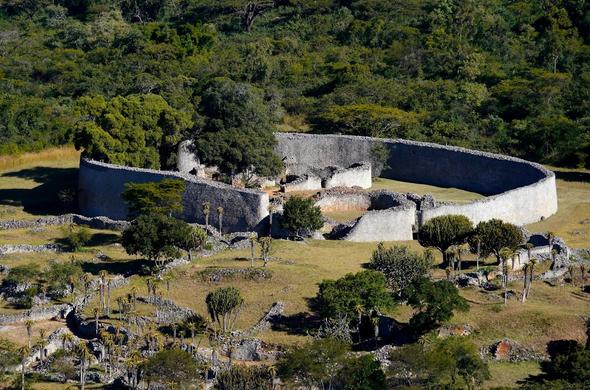 Great Zimbabwe, which supported some 20,000 souls in the years 1100-1500, is unequivocally the most impressive indigenous ruin in sub-equatorial Africa. The architectural highlight is the magnificent Great Enclosure.
Measuring some 250m in circumference and hemmed in by a 5m-thick granite wall, this intriguing structure (thought to have once housed the king's wives and mother) is dominated by a 10m-high conical tower. The latter is said variously to represent a phallus, a granary, a rainmaking shrine or none of these things.
Although its contemporary name goes unrecorded, the city of Great Zimbabwe was of enormous significance as the ultimate source of the gold traded out of the Swahili port of Kilwa to ships from Arabia and Asia.
Architectural and historical importance notwithstanding, the most compelling thing about Great Zimbabwe is its abiding aura of mystery. You only have to wander around in the half-light of dusk, when the old stone ruins are free of tourists, and the impassive stones of the abandoned city can feel positively haunted. - Philip Briggs
33. Play a part in conservation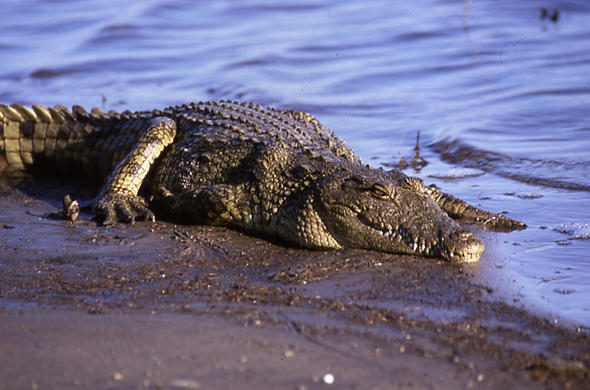 Wrestling crocodiles is rarely featured in your average Okavango safari. On a conservation holiday, however, the thrill of these activities is enhanced by the fact that, rather than being merely a sightseer, you are playing an active role in crocodile conservation.
We spent balmy afternoons checking baited traps and processing and releasing their inmates, while nights were occupied with crocodile-catching trips. Larger specimens were noosed and wrestled, but it was safe enough just to snatch hatchlings from the water.
Soon we had attuned our vision to the red spots of crocodilian eyes and were able to quickly record vital statistics (sex, length, weight etc) before returning them to the water, unharmed. It was a privilege to help record the nesting habits and distribution of this key predator, so pivotal to life in the Okavango Delta. - Mark Eveleigh
32. Get lost in Stone Town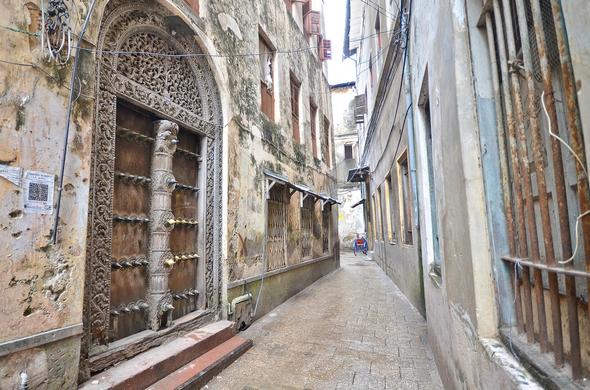 Unpainted and un-repaired since the Portuguese left 200years ago, the historical port and former slaving centre of Zanzibar Island's Stone Town is renowned for its
labyrinthine street plan
- perfect for losing yourself in. As you dodge donkeys, market traders, craftsmen and robed Muslim women, look out for Stone Town's rich architectural blend of African, Arabic, Indian and European influences.
Beautifully-carved wooden doors are a speciality - some are studded with brass spikes, a throwback to an Indian tradition when doors needed protection from elephants. Elsewhere, you'll double-take at unexpected disparities - the internet café next to the traditional spice store or the minaret of a mosque rising above rooftops studded with satellite dishes. - William Gray
31. Relive history on the Battlefields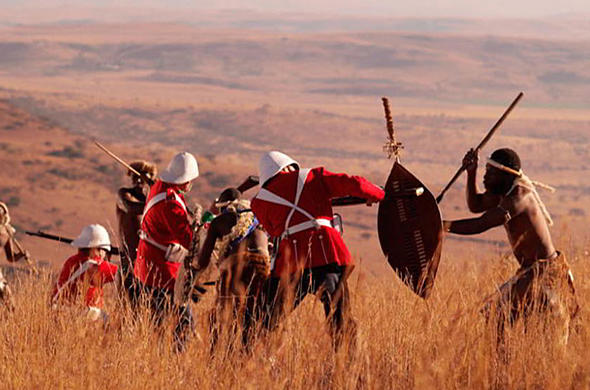 'It was a misty evening - pitch black.' My guide, Gilbert Torlage, spoke with a quiet, earnest voice as we stalked the fog-bound slopes of Spioenkop in KwaZulu Natal. 'They were given strict orders - no smoking, no talking, no lights. Fix bayonets and move forward.' It was an ill-conceived plan.
When 1700 British troops drove a small Boer force from Spioenkop on the night of 23rd January 1900, they found themselves hopelessly exposed the following dawn. In silence, we roamed the summit of the hill, now studded with crosses and memorials. British mass graves lined the original trenches, while individual graves were scattered across the slopes where Boers fell.
'I must have recounted this battle 500 times,' Gilbert told me as we watched the last shreds of morning fog lift from the Tugela Valley far below. 'But it never fails to move me.' A month after the Battle of Spioenkop, the British severed the Boer line and broke the siege of Ladysmith.
But the war dragged on until the last Boer 'bitter-enders' surrendered in May 1902. More than 65,000 lives were lost. The prophecy of Boer General, Piet Joubert, had come true: 'This gold will cause our country to be soaked in blood.' - William Gray
Copyright © 2004 Travel Africa Magazine. All rights reserved. Reproduction in whole or in part without the permission of the author is prohibited.