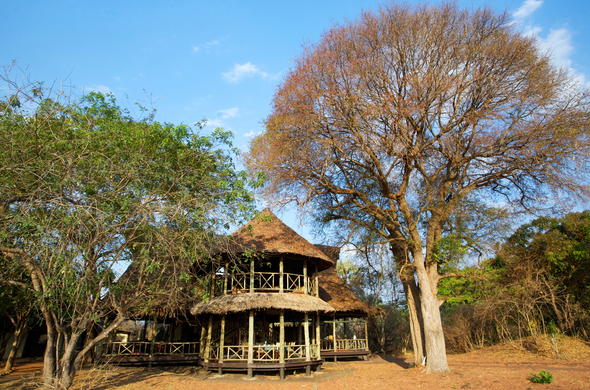 Africa's best kept secret. Katavi National Park consists of a series of secret floodplains that open up in front of you as you arrive through their woodland fringes.
The floodplains provide a habitat for an abundance of waterfowl
You may even spot up to 1600 Buffalo at once
Katavi National Park is one of Tanzania's most remote parks
Lion and other predators use the woodland as hunting ground
Katavi National Park, one of Tanzania's most westerly and remote parks, is only just beginning to gain recognition for its beauty and the quality of its game viewing. Katavi is remote in the extreme and with just 200 visitors a year, is the ultimate 'off the beaten track' safari destination. If you have the time and resources, it is the definitive safari destination. This park is for the connoisseur of Africa travellers, who like to visit the most remote places away from the crowds, with Katavi Wildlife Camp as your safari base, this will be a safari journey to remember.
The area under Katavi National Park protection has recently been doubled to 4,000 sqkm, so that it has superceded Mikumi as Tanzania's third largest park. Yet while 120,000 people annually visit the northern parks, less than 200 reach Katavi, At Katavi Wildlife Camp, you will feel very privileged when you look back at your trip.
Lake Katavi and Lake Chada boast one of the largest populations of Hippo and Crocodile, and the floodplains provide a habitat for an abundance of waterfowl. Katavi's vast size, infinite grassland plains, isolation and inaccessibility have meant that herd sizes are huge, and it is not unknown to see up to 1,600 Buffalo at once!
Lion, and other predators, wait along the fringed woodland to ambush the game as it returns to the woodland for shelter at sundown. There is nowhere else like Katavi!