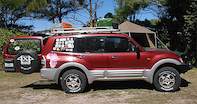 Places you will visit: Maputo, Barra Lodge, Inhambane, Vilanculos, Xai-Xai - Mozambique, Nelspruit - South Africa. Suitability: This is ideal for guests wanting to enjoy a self drive package through the beauty of Mozambique. Note: Based on arrival and departure from Johannesburg, South Africa.
An amazing tropical experience discovering the jewels of Mozambique.
Day 1: Johannesburg, South Africa to Maputo, Mozambique
You depart Johannesburg in the early morning to Mozambique on the first day of your Mozambique tour package. You follow the N4 highway to Maputo, approximately 534 kilometres (331.8 miles) from Johannesburg. After 420 kilometres (261 miles) from Johannesburg, you arrive at the border post Komatipoort where you will enter Mozambique. Follow the N4 highway for another 50 kilometres (31.1 miles) to Maputo, the capital of Mozambique.
Maputo is a vibrant and magical city featuring a dynamic blend of Portuguese architecture, African ingenuity and the most exotic and delicious cuisine. Maputo exudes a charm and style not experienced anywhere else in the world and epitomizes the soul of everything African.
Your accommodation in Maputo is at the 4 star graded Hotel, situated in the centre of Maputo. This luxurious hotel boasts modern amenities, facilities and equipment ideal for conferencing, business meetings and private dinners. Overnight at your Maputo Hotel. Breakfast included.
Days 2 - 3: Maputo to Inhambane, Mozambique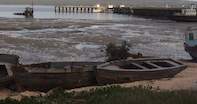 You will leave Maputo on the second day of your Mozambique tour package to Inhambane. Follow the N1 in the direction of Marracuene. Located 30 kilometres (18.6 miles), Marracuene is the first town outside Maputo. To visit this town, drive for 30 kilometres keeping a look out for a sign on the left side of the road indicating '4.5 kilometres'. Take the red sand, unpaved road and follow the signs.
The Marracuene village is a small village featuring classic 'colonialist ' architecture. Gwaza Mutini day is celebrated in February of each year in commemoration to the indigenous resistance to colonialism of the past in this area.
Continuing your journey, travel on the N1 towards Xai-Xai, the capital of the Gaza province. This town is situated on the Limpopo River and is an extensive and vibrant settlement of houses, markets and shops. This town may seem sleepy, but is in fact a bustling and thriving commercial centre with shops, markets and hotels. The beach is located 10 kilometres (6.2 miles) outside the town and is a tourist favourite.
After Xai-Xai, travel for a further 240 kilometres (149.1 miles) to Inhambane. Inhambane is highly appreciated by tourists and locals alike. Enjoy the golden coastline of the beaches and the lush greenery of the forests of Mozambique.
Inhambane is home to many deciduous and semi deciduous forests with mangrove swamps and dune forests along the coast. Inhambane is Mozambique's second most important cashew growing area and it has large coconut plantations. Inhambane is also great for fishing with local fisherman trying to catch dinner from dhow rigged boats.
Inhambane city is the capital of the area and is often missed by travelers. To get to the city, drive northwards on the main north-south highway, N1. You might stop overnight at the town of Maxixe, not realizing that that Inhambane city lies just across the bay.
Inhambane is an attractive and charming place and is well worth visiting. Inhambane is home to many hotels, service stations, restaurant, banks, public telephones, cinemas, shops, market, a bus terminus and an immigration office.
You stay overnight at a resort, which is easily accessed by road. The last 7 kilometres (4.3 miles) leading to the lodge is, however, a dirt road. Your accommodation is situated in one of the most beautiful areas of Mozambique and boasts incredible views of the pristine beaches and sparkling waters of the Indian Ocean.
You will stay at a lodge for 2 nights where breakfast and dinner is included. These traditional Casitas are made of thatch, brick and reeds which creates and charming and welcoming atmosphere. Casitas feature 2 beds, a shower and toilet en-suite.
Activities at this luxurious beach lodge include scuba diving, snorkelling, quad biking, ocean safaris, catamaran yacht, charter boat fishing, Dhow trips and horse riding.
Day 4 - 5: Inhambane to Vilanculos, Mozambique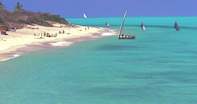 Your Mozambique tour package journeys through Mozambique continues on day 4 when you wake up early for your trip to Vilanculos. Tourism in Vilanculos is well established and is a favourite destination by travellers since before the war.
You will be accommodated at a Vilanculos Beach Lodge for 2 nights, with breakfast included. Your Vilanculos Beach Lodge is a small, cozy, exclusive lodge situated in mainland Mozambique, 5 kilometres (3.1 miles) from Vilanculos Village.
Llocated approximately 780 kilometres (484.7 miles) north of Maputo, directly opposite the islands of Bazaruto Archipelago in the Inhambane province. Chalets feature en-suite bathrooms, one or 2 bedrooms and private verandah. Chalets are built on ironwood stilts and feature raised mahogany decks and reed walls.
The lodge's restaurant and bar offers delicious traditional Mozambican cuisine, fused with culinary delights from the west. Guests at this lodge can explore the beauty of the exotic surroundings as the lodge offers the ideal base from which to tour any of the archipelago islands.
Activities at this lodge include deep sea fishing, diving, snorkelling, yachting, sailing, wind surfing, surf.ski canoes, sea kayaking, paddle skis, as well as hiking through the unspoilt nature of Mozambique. Miles of untouched and pristine beaches line the coast and are ideal for long walks and shell collecting. The sea in front of the lodge is shallow and ideal for swimming and paddling.
Day 6: Vilanculos to Xai-Xai, Mozambique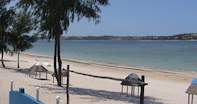 After 2 exciting days spent at Vilanculos Beach Lodge, your journey continues to the town of Xai-Xai. To get there, head back south on the N1, past Inhambane to Zongoene Lodge, close to Xai-Xai. Overnight at this lodge in a double chalet with breakfast and dinner included. All chalets boast en-suite bathrooms and sliding doors opening up onto a lovely wooden deck.
Activities at this lodge include swimming in the pristine beaches, snorkelling, surfing, and 4 wheel motor biking. The lodge also affords the opportunity to spot many unusual birds, drift along in a tranquil canoe, or enjoy an exhilarating Microlight flights. Lucky guests may even be able to spot seasonal Whale and Dolphin in the water.
Endless beaches surround the Lodge making is excellent for surf fishing. Fishing at the river mouth is possible and is home to king fish, couta, grunter, cob, snappers, skates, Shark, bream and rock cods. On request, the lodge can supply the necessary equipment.
The Lodge also specialises in eco friendly 4X4 quad bike trails, designed for maximum fun and entertainment. Your trail begins with a briefing from your experienced trail leader, teaching you about safety precautions, driving techniques and environmental procedures. Quad biking are exciting, safe and fun and an affordable way of experiencing the area that surrounds your accommodation.
Day 7: Xai-Xai, Mozambique to Nelspruit, South Africa
This is your last day in Mozambique. You will depart Zongoene Lodge and follow the N1 to Maputo then the N4 to Komatipoort. Leave Mozambique and follow the N4 to Nelspruit. In Nelspruit, take the R40. Turn left/north to White River. Drive through White River on the R40 until you see the turn off to Pine Lake Inn. Pine Lake Inn will be your overnight accommodation with breakfast included.
Pine Lake Inn is a luxurious and peaceful accommodation boasting all the modern amenities needed for a comfortable and relaxing stay. Room facilities include colour TV with M-Net, telephone, radio, private bathroom, electric shaver plug and air-conditioning.
Hotel facilities include a restaurant, bar, swimming pool, tennis courts and a state-of-the-art conference venue.
Day 8: Depart
After breakfast, you check out of Pine Lake Inn and travel back to Johannesburg on the N4.
Included
One night at the Rovuma Charlton Hotel, Maputo, breakfast included
Two nights at Barra Lodge Beach Resort, breakfast and dinner included
Two nights at Vilanculos Beach Lodge, breakfast included
One night at Zongoene Lodge, breakfast and dinner included
One night at Pine Lake Inn, breakfast included
Not Included
Activities
Mozambique visa
Transport and fuel
Travel insurance
All meals not specified
Items of a personal nature